2023
Today we are basking in a perfect autumn day - cool but sunny with no wind.
Looking across the city toward the surrounding hills you just can't help but notice how many trees the city has and how stunning the autumnal colours are! We are fortunate to have an abundance of parks, beaches, walking and cycling tracks in and around the city to take advantage of this glorious weather.
Dunedin continues to be busy. A major inner-city upgrade is on schedule is to be completed in 2024 - not only are the underground pipes being renewed (some of which date back to the late 1800s) but above ground work is aiming to create beautiful spaces with new paving, street furniture, lighting, plantings and public art. Also underway is the building of the new Dunedin Hospital due for completion in 2029. It is a major national infrastructure commitment at 1.58b and the local community is extremely passionate about the project!
So, while there are traffic disruptions around the city, in the end it will all be worth it!
The year ahead for the city is packed with events ranging from the creatively exciting Midwinter Carnival to the FIFA Women's World Cup in July to an ALWAYS exciting Bledisloe Cup match in August (for non rugby afficionados this is a much-anticipated competition between new Zealand's national tean The All Blacks and our Australian rivals The Wallabies), along with University and Polytechnic Graduations to mention a few.
At Bluestone we continue to enjoy creating a space to invite you to immediately relax and enjoy all this "First City' has to offer.
A GORGEOUS DAY IN DUNEDIN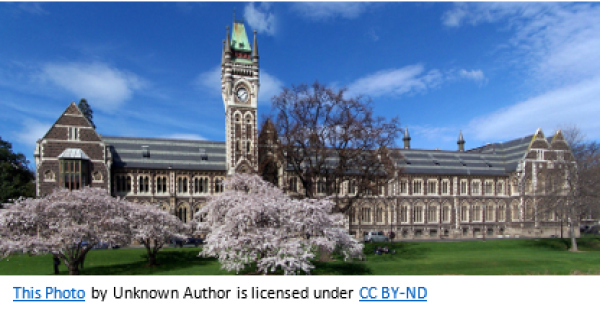 2022
It's a gorgeous day in Dunedin – sunny, crisp and clear! 
The winter months are coming to an end and already we can see some blossom appearing on the trees. Once spring is in full swing it is absolutely beautiful on the University of Otago's historic campus as it has some fabulous established Cherry Trees.
It is one of our favourite walks actually – walking through the university, along Castle Street - where the university has beautifully restored some historic villas to maintain the heritage streetscape - to Dundas Street and then up Lovelock Avenue to the Northern Cemetery. This is the oldest cemetery in New Zealand where some of Dunedin's and New Zealand's early settlers and founding residents, such as entrepreneur William Larnach, Charles Speight and Poet, Legislator and Journalist Thomas Bracken are remembered. Often you will see wild rabbits happily hopping along the grass walkways.
From there we walk through the Botanic Gardens, which are New Zealand's first Botanic Gardens and they also hold the status of a six star Garden of International Significance. You don't have to be a keen botanist to enjoy the gardens as there are many peaceful settings to just be at 'peace with the world'!
WANT TO SEE?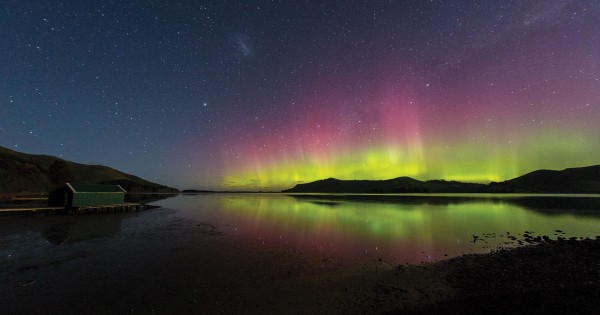 Recently we had some guests who wanted to see the Southern Lights – the Aurora Australis. Although auroras happen all year round, the best time to see them in New Zealand is during the winter months (March to September). The widest part of the aurora is when the sun is on the opposite side of the Earth to where you are, so around midnight is best. They are unpredictable though with usually just 30 minutes notice being the trend.
Visit auroraalert.otago.ac.nz for an update and suggestions for the best places to view the aurora in Dunedin. 
JUST SAYING...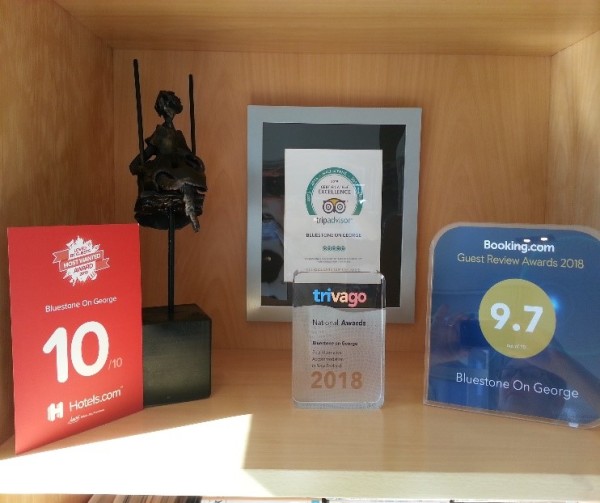 Posted in August 2019
We are really pleased to have received a Hotels.com 10/10 Loved by Guests Award 2019 and to have our TripAdvisor Hall of Fame Certificate awarded again this year along with receiving the Travellers Choice 2019 badge. Every day is a new day though and every guest's experience is important to us so, while it is lovely to be acknowledged in this way, we know that every day we start afresh!
COMING UP: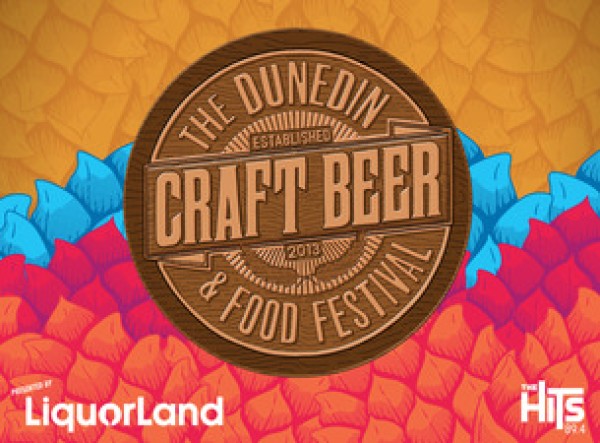 Posted July 2019

Dunedin Craft Beer and Food Festival
This very popular annual event is hosted once again at the Forsyth Barr Stadium, the festival will open on Friday 8th November at 3PM and run until 9PM; This will be an R18 event day.
The Saturday remains the family friendly favourite running from 12PM to 7PM.
The Festival line up will again showcase an impressive selection of food and craft beverages, entertainment, kids entertainment on the Saturday, and general festival fun.
See the Dunedin Craft Beer & Food Festival website for more info.
Otago House and Home Show 2020
The Otago House and Home Show is also an annual event. Next year it is held on the 6th and 7th March at the Edgar Centre, Portsmouth Drive from 10am to 5pm daily and is of interest to those of you considering building or doing renovations to your home.
You will find popular Dunedin events listed on our website here. For all Dunedin events visit https://www.eventfinda.co.nz/whatson/events/dunedin. This is such an excellent tool to find out about the many and varied events, shows, workshops, seminars and exhibitions coming up in Dunedin.
In the next few months we have some exciting acts playing at the Forsyth Barr Stadium - Fleetwood Mac plays in September, Elton John on the 4th February and Queen with Adam Lambert on the 10th February 2020. It is always such an exciting atmosphere in Dunedin when these international acts or the All Blacks play in town. Dunedin is a small city so it is so easy to mix and mingle at the bars, cafes and restaurants during the day and then just wander off to the stadium with the other relaxed and anticipation-filled event goers.
RESIDENT PETS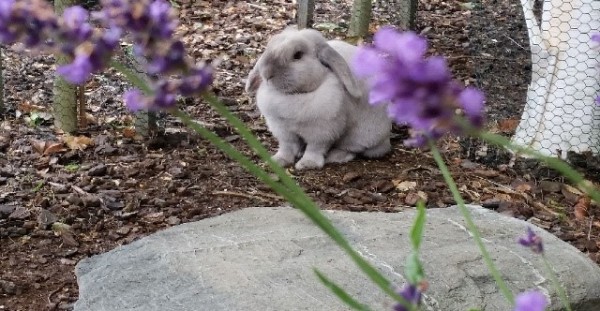 Posted July 2019
We are very sensitive to the fact that not everyone likes animals but for those of you who do, Honey (our friendly cat who is just a loving mixture of nothing posh) is only too happy to help those of you who are missing their animals left at home by being pleased to be patted and praised! We also have two Mini Lop rabbits – shy 5-year-old Bluebell and inquisitive Coco who will turn 2 years old later this year. They have a residence in the garden "Lop Lodge" but are happy to receive visitors – who are respectful of their personal space of course.